Andreas Welsch
Speaker. Thought Leader. AI in Business.
---
I help leaders get results by implementing AI with confidence.I'm passionate about empowering people to become the superhero of their AI story — no cape required. Just curiosity.
All of my content will be tailored for your audience — their industry, level of understanding, and need.
When I join your event, your audience can expect:
When I join your event,
your audience can expect:
Engaging content that helps them see how AI can give their business a competitive edge

Actionable recommendations they can implement today

Useful insights from leading AI projects with Fortune 500 companies

Tangible examples that bring AI in Business to life
I make sure each audience member leaves with a plan to lead their AI journey — and, most importantly, the confidence to execute it.
I want your audience to walk away with the feeling like AI is the new superpower for their business.
Let's talk about how to make this a reality…
Don't miss your chance to have Andreas as a speaker at your next event or podcast episode.
Don't miss your chance to have Andreas as a speaker.
Inspiration
Speaking.
Inspire your audience to see AI from a different viewpoint — the view of your business. Get actionable insights that your team can readily apply to set up & scale AI in your business. Collaborate better between business and technology teams.Duration: 30-60 minutes
Format: Virtual and in-person
Conversation
Podcast.
Nothing beats an engaging conversation. Provide a unique angle to your audience on running AI projects in the enterprise. Bring it to life in the context of your podcast's theme, grounded in industry experience and a global leadership perspective.Duration: 30-60 minutes
Format: Audio and video
Education
Expertise.
Prepare yourself to lead AI projects in business before you are in the job. Build the necessary skills via step by step digital courses (in planning). Provide a practitioner's view to MBA and Management Information Systems students to make AI tangible.Duration: 60-120 minutes
Format: Virtual
Don't miss your chance to have Andreas as a speaker at your next event or podcast episode.
Don't miss your chance to have Andreas as a speaker.
Ha Dao
CEO & Co-Founder
WOW AI
"Andreas has delivered the opening keynote for our annual Global AI Webinar with 10,000+ participants. His keynote set the tone for this two-day event and has been among the top 3 sessions, based on attendee feedback. We specifically wanted to work with Andreas because of his thought leadership and practical experience leading AI projects in the enterprise."
Olivier Gomez
CEO & Co-Founder
IAC.ai
"I love the fact that Andreas speaks from experience and that he can convey complex things in simple terms. I particularly like his ability to make AI tangible, although AI is something complex, big, broad — and is evolving rapidly. As the market moves more and more to AI, Andreas' perspective will help those who are about to set up their AI CoE."
Adam Asquini
Vice President Customer Solutions
AltaML
"I have been following Andreas for some time and truly appreciate how his posts bring people together by encouraging them to provide their perspective in a safe and inclusive manner. When people ask me about resources they can use to develop their knowledge on AI in industry, I always tell them to follow Andreas and to participate in the discussions."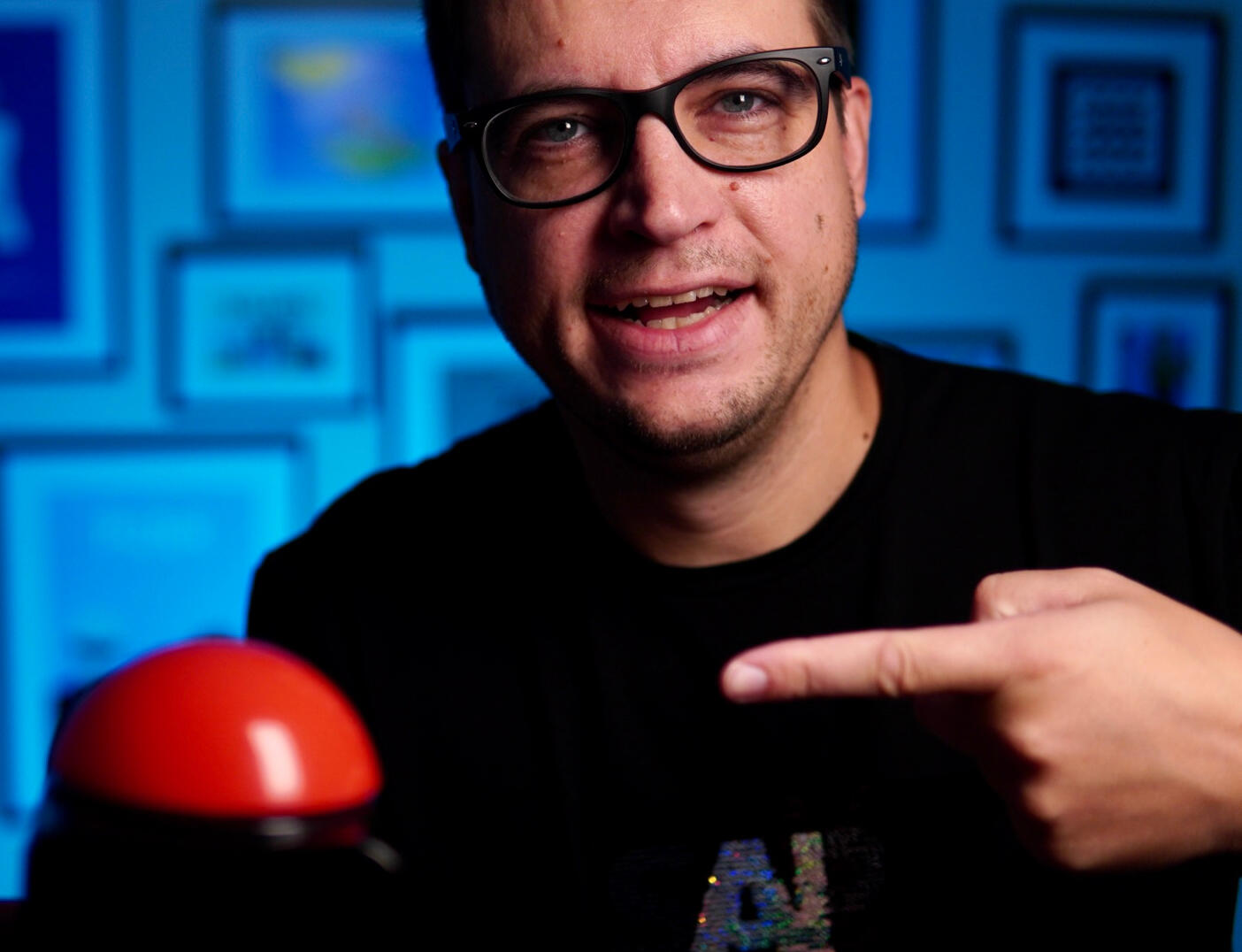 Jordan Reisner
President, AI Club
Kellogg School of Business
"Andreas has joined our speaker series that the AI Club at Kellogg School of Business organizes to learn from leaders in the industry. My fellow MBA students and I were inspired by Andreas' career story and have a better understanding now of how AI is relevant to all aspects of business, and how future leaders can support innovation."
How we'll work together.
How we'll work
together.
Before joining your event or podcast episode you will get:
4 weeks before: Schedule prep call to align on theme, topic, and questions

2 weeks before: You will receive the slides for the session

1 week before: We do a tech check and dry-run together
Timing and deliverables can be flexible upon request to meet your individual needs.
Don't miss your chance to have Andreas as a speaker.
Don't miss your chance to have Andreas as a speaker.
Live Stream & Podcast
"What's the BUZZ?" is a live format for leaders and hands-on practitioners. Learn from your peers how you can set up and scale AI & automation in your company. New episodes every other week.
JOIN VIA LINKEDIN or LISTEN WHERE YOU GET YOUR PODCASTS.
Explainers
Buzzwords
demystified.
Learn key lingo that will help you shine in your next AI meeting.
Watch short explainer videos on topics such as Artificial Intelligence, Generative AI, Machine Learning, Robotic Process Automation, Digital Transformation, and more...
Newsletter
Get The AI MEMO.
Get
The AI MEMO.
The AI MEMO is a newsletter for AI leaders and those aspiring to become one.
Sign up today!
Hi, my name is Andreas Welsch.I'm passionate about helping leaders succeed in implementing AI in business through my passion project:
The Intelligence BriefingI've been in the software industry for more than 21 years and am currently Vice President Marketing & Solutions — Artificial Intelligence at SAP, the world's leading vendor of business applications. I share my own expertise of the last 6 years working in the AI space. In my day job at SAP, I have piloted AI with customers, built and led an AI Center of Excellence, and defined the AI go-to-market strategy. I've worked with most Fortune 100 companies across several industries in more than 80 innovation projects.As a speaker, I enjoy inspiring others on all aspects of running AI projects in business. Learning from each other's experience is how I define thought leadership. Understanding the opportunities and risks of generative AI is the latest example.
I have recently been recognized as:
- Top 50 Global AI Ambassador by SwissCognitive
- Top 10 ChatGPT, Top 10 RPA, and Top 50 AI Thought Leader by Thinkers360
- Top 200 World's Business & Technology Innovators by engatica
- Global AI Thought Leader by The AI Hub
In the fall of 2022, LinkedIn has invited me to join the 6-week long U.S. Creator Accelerator Program as one of 120 participants to bring to life my educational format "Level UP".Join my bi-weekly live stream "What's the BUZZ?" on LinkedIn & YouTube where leaders and hands-on practitioners share how they have turned HYPE into OUTCOME. Listen to it as podcast episode on the go.Follow me on LinkedIn to get your Intelligence Briefing.